Lordflex's collections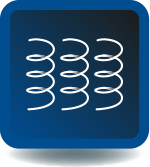 Spring mattresses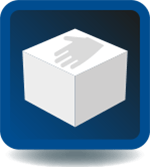 Waterform mattresses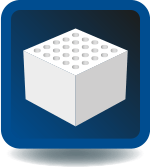 Latex mattresses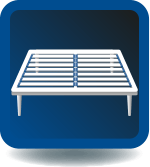 Bed bases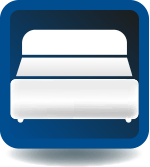 Sommiers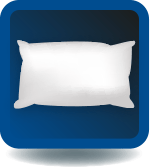 Accessories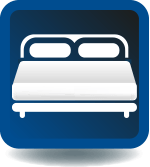 Contract
Composition
Click into points for details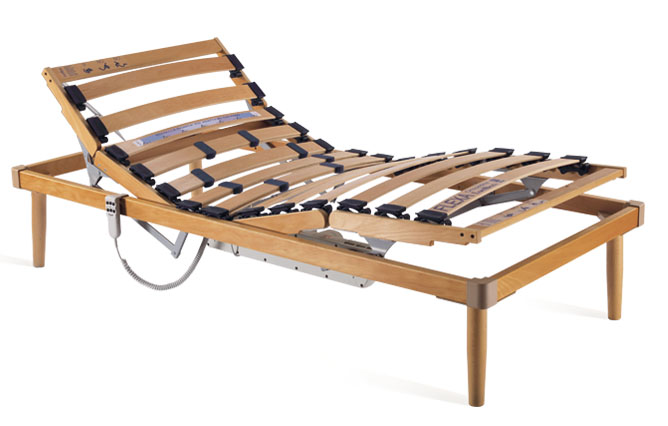 Curved laths made of steamed beechwood multilayers with section size 68x8 mm.

Rings for the customised adjustment of stiffness and bearing capacity; strengthening twin laths for the lumbar region.

Shock-absorbent self-modelling small-size lath holders made of rubber with floating effect.

Corner pieces (exclusive LORDFLEX'S model) used to square and reinforce.

Outer frame made of multilayer, lamellar unidirectional beechwood; section size 60x30 mm.

4 conical beechwood feet.

Water-based wood finish: no-toxic, eco-friendly, without formaldehyde.

Remote control to adjust 5 different sections: head, back, pelvis, thighs and legs.
In brief
5 remote-controlled adjustable articulated sections
Physiologically correct sleeping position
3 differentiated zones
Stimulates blood circulation
Tonifying
Ergonomic
Entirely made of natural beechwood
Self-modelling lath holders made of rubber
Stiffness adjustment through sliders
Breathable
Suitable for latex or Waterform mattresses
Natural and eco-friendly
Upon request
Single outer frame with synchronized movements controlled through one remote control for double bed (1 double-bed mattress or 2 single mattresses side by side - made of latex or Waterform - are recommended)
Base structure feet h. 50 cm
---
The bed base is made up of 5 different sections that can be adjusted using a remote control. It ensures the best position, relaxing muscles, stimulating blood circulation and relieving numbness. The beechwood laths fixed on rubber supports ensure a perfect adaptation of the contact surface to your body profile, thus avoiding stress on pressure points, muscular and spinal strains, unnatural and harmful positions. In the lumbar region, the base has twin laths with adjustment rings to customize the stiffness and bearing capacity according to your body shape. Flexa motore is the ideal support for high-quality sleep and relaxation, which improves your well-being. The adjustable base made of natural wood is a major tool to delicately take care of your body and provide a pleasant sensation of relaxation, not only for your body, but also for your mind.