1967-2017: 50 YEARS OF CONSTANT WORK WITHOUT A BREAK
It was 1967 when we produced that first mattress, built on the sleeping need of a client,or maybe the client, because he was the first one to put his trust in us. And you know what? We're proud to say that he still does! So many years have passed, years lived in the spirit of creating products that could help people sleep well.
So much has happened since then! Good or bad, we lived every moment with great enthusiasm, facing every new experience as an unique opportunity to improve ourselves, in both our private and professional life.
That's the story of a dream come true! Every year lived in the spirit of careful research, new proposals and ideas, technical innovation, aesthetic inventions and solutions. That is how our Company has been evolving, by adding value to human resources and technical knowledge, enlarging our organisational structure and acquiring a reputation for recognized quality production.
Based on a solid idea of continuity, the new generation proposes a strong vision of opening up to international markets. This is a far-sighted vision, born in 1967 and still living on! The new vision blends into the values of the people who started the business, so much so that no other dream has ever been as exciting and long-lived as this one.
The well-being factory….. is Lordflex's
We work in an environment where nature is in perfect harmony with our well-being. The tranquillity we receive fuels the original spirit that guides our work. Each of our products is designed to offer the best solution to everyone's relaxation needs.
A world of well-being made of technical quality and feelings, specific knowledge and information, touch and perception. Lordflex's is the well-being factory.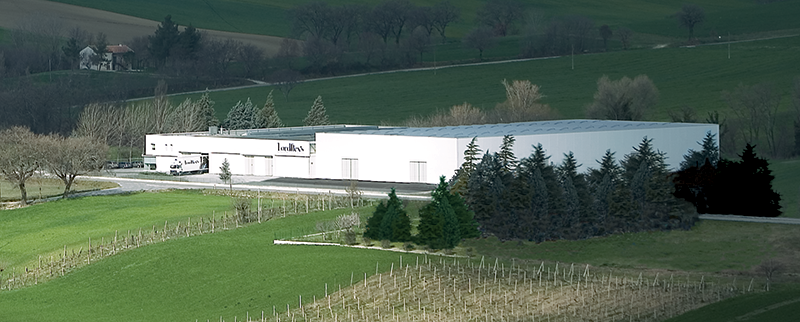 Years of experience, observation, research into materials, state-of-the-art technical solutions and scientific contributions have enabled us
to work out a wide range of products, which are specific for relaxation and physical balance and able to satisfy all personal posture needs in order to regenerate your body. Lordflex's is a big well-being factory where you can test and find the materials, quality and comfort most suitable to your physical and psychological needs in order to get the best possible results from your sleep.
Lordflex's has also wanted to create a few operative offices in different parts of the world in order to handle the peculiarities of the local markets through specific sales, distribution and promotional activities for the products Made in Italy
Sleeping well is essential for people's physical and psychological wellbeing.
We spend one-third of our lives in bed sleeping.
For this reason the choice of a mattress is so important.
There is no such a thing as a mattress suitable for everyone. Everybody has a specific weight, height, rest position and backbone profile. Furthermore there are differences between men and women, the environment's climatic conditions in which we live and many more variables. Everybody should have the possibility to choose the mattress following their own unique needs and physical features.
Early analyses of the different models are possible by just looking at the products in a catalogue and reading the technical specifications.

But the purchase should not be finalised without testing it for comfort of use. Indeed each model gives different sensations and has a different bearing capacities. Only after testing the sleeping system in one of our specialized centres you will be sure you have chosen a mattress that is able to properly absorb your body's weight, does not prevent blood circulation, and ensures the right transpiration, hygienic and climate-control conditions. It is not possible to perceive such elements if you decide to purchase a mattress by looking at the products on the glossy pages of a catalogue. Nella pagina tutte le certificazioni il testo il alto non è presente nel pdf, ho lasciato quello che era stato inserito precedentemente.
Each item from Lordflex's collection is completely designed and made in Italy in the Serra de' Conti headquarters.
Each product is made by experts, artists of quality, who are specialised in their own fields of work. All the raw materials we use are of Italian origin and strictly selected.
While a lot of companies on the market have transferred their factories to countries with low labour costs and low costs of raw materials to reduce expenses and increase margins, Lordflex's has been promoting the value of products made entirely in Italy and is sure to give more value and the best quality to its own products.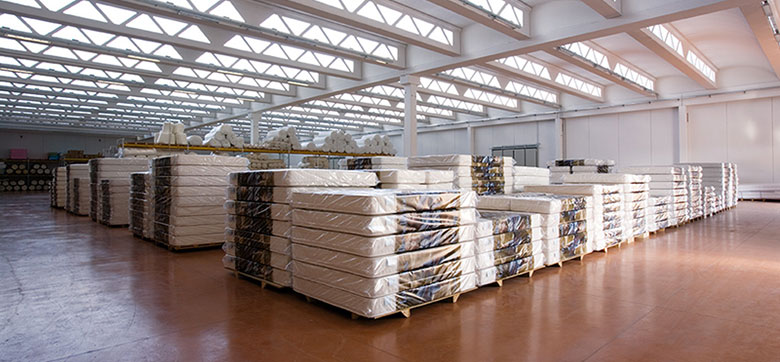 Lordflex's important heritage that makes it different from its direct competitors is the ability to analyse the production processes and the requirements of technical innovation. Thanks to this ability Lordflex's works out, creates and develops inside its factory new complex high-technology computerized machinery projects to improve production and achieve major competitive advantages
over its competitors.
This machinery is then made on a large scale and sold to other companies in the industry, though Lordflex's withholds for itself the most advanced developments. As a consequence many mattress manufactures, both in Italy and abroad, use machinery based on Lordflex's patents.
Lordflex's undoubtedly has a leading role in continuous – sometimes even revolutionary – innovation in mattress production.