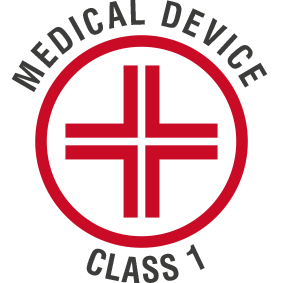 class 1
Some mattresses, bed bases, sommier beds and pillows from the Lordflex's collection are classified as and marked "Dispositivo Medico Classe 1" ("Medical Device Class 1"). The Italian Ministry of Public Health defines a Medical Device as any tool that usefully helps people prevent, treat and mitigate specific pathologies.
The topic is regulated by European Directive 93/42/EC and 2007/47/EC as acknowledged in Italy by Legislative Decree No. 37 dated 25th January 2010.
According to Italian tax regulations (Income Tax Act TUIR – art. 15, par. 1, letter C), any qualified person, whenever they purchase a product classified as and marked "Medical Device Class 1" and registered with the Ministry of Public Health, will be entitled to deduct the relevant medical sanitary cost from their income tax return as allowed by the applicable regulation, on submitting the relevant medical certificate.
Products certified as "Dispositivo Medico Classe 1" must always have the CE Marking too, which is compulsory for any products manufactured and marketed in EU countries in compliance with an EU Directive on product safety requirements.