Le collezioni Lordflex
[list-product-home typology_id="522" pid="3812"]
Sommier standard fire-proof
sturdy - with removable cover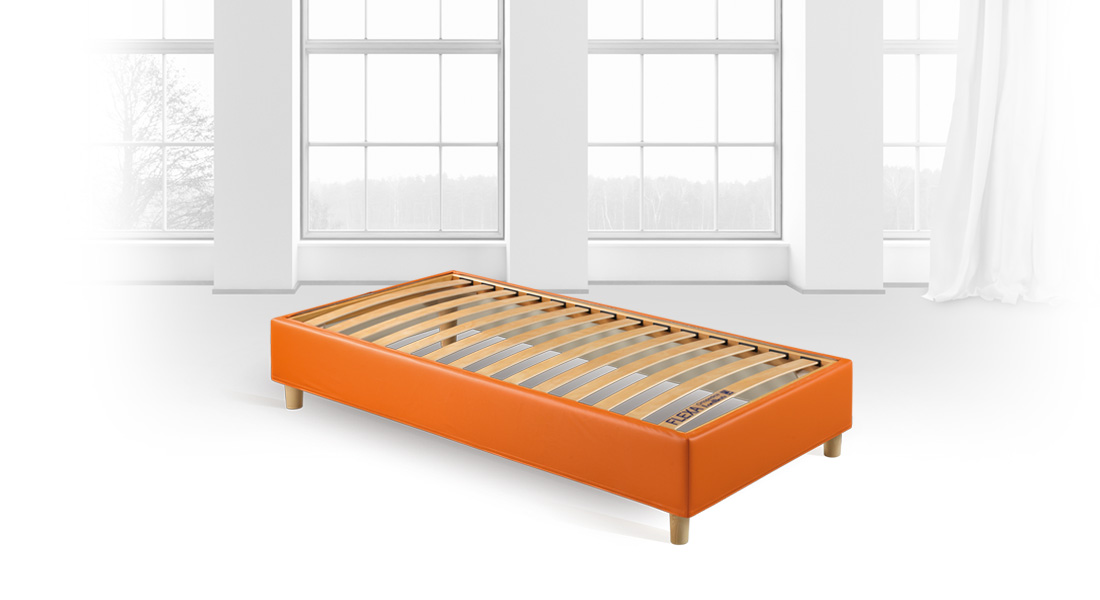 Visualizza Nascondi le carattersitiche
composizione
Clicca nei puntini per visualizzare i dettagli

Fire-proof self-extinguishing perimetric covering made of soft polyurethane coupled to velcro jersey.

Upper contact surface with bed base mod. FLEXA STANDARD, frame section 60x30 mm made of multilayer beechwood and steamed beechwood curved laths section 68x8 mm.

Fire-proof self-extinguishing outer band h 22 cm.

In sintesi
Approved Class 1 IM
Removable cover
Safe
Bed base entirely made of natural
beechwood
Physiologically correct sleeping position
Orthopaedic
Eco-friendly
Breathable
Suitable for all types of mattresses
---
For headboard anchoring. Possibility to apply any LORDFLEX'S padded headboard.
Can be combined with FLEXA CAUCCIÙ base. For the list price deduct the cost of base FLEXA STANDARD and add the cost of base FLEXA CAUCCIU'.
* For sizes with widths 120 and 140 list prices include as standard features the base FLEXA CAUCCIU' as well as floating articulations and central ball shock absorbers for different zones.