Le collezioni Lordflex
[list-product-home typology_id="536" pid="3643"]
Twin caucciù atp
adjustable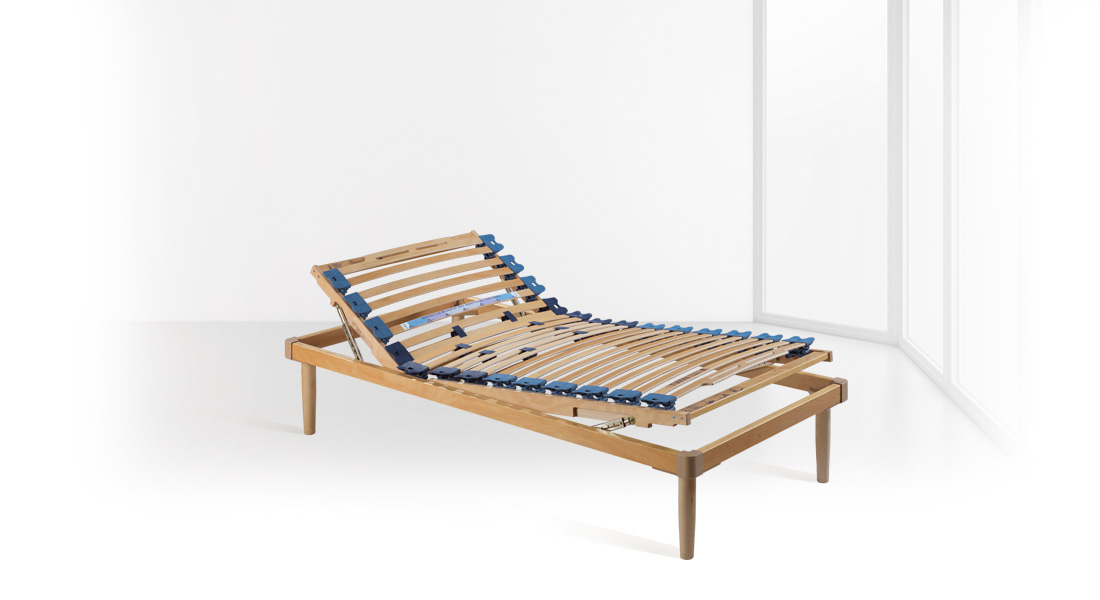 Visualizza Nascondi le carattersitiche
composizione
Clicca nei puntini per visualizzare i dettagli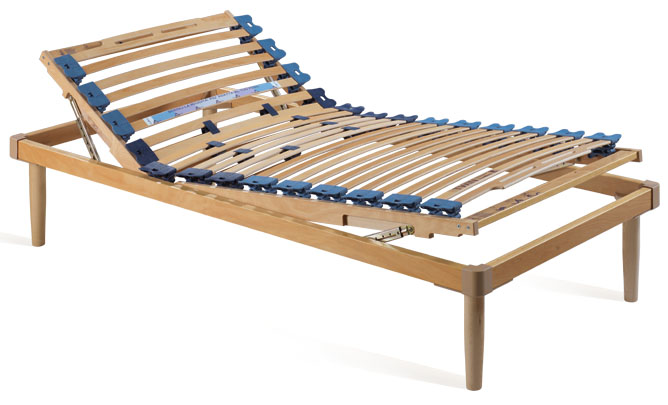 Shock-absorbent self-modelling small-size lath holders made of rubber with floating effect and differentiated zones. They can be extended to support the mattress out of the bed base.

Zones with different bearing capacities thanks to sliders for adjusting stiffness and stiffer twin laths and lath holders made of rubber for the lumbar region.

Small-size curved laths made of steamed beechwood multilayers with section size 38x8 mm.

Corner pieces (exclusive LORDFLEX'S model) used to square and reinforce.

Outer frame made of multilayer, lamellar unidirectional beechwood; section size 60x30 mm.

Water-based wood finish: no-toxic, eco-friendly, without formaldehyde.

7 positions for head and 7 position for feet

7 positions for head and 7 position for feet

4 conical beechwood feet.
In sintesi
7 positions for head and 7 positions for feet
Laths of small size
3 differentiated zones
Physiologically correct sleeping position
Stimulates blood circulation
Ergonomic
Entirely made of natural beechwood
Self-modelling lath holders made of rubber
Stiffness adjustment through sliders
Eco-friendly
Breathable
Suitable for latex or Waterform mattresses
---
The adjustable beechwood bed base is the ideal support for high-quality sleep and relaxation. The small-size laths together with the adjustable shock-absorbent rubber lath holders ensure a perfect adaptation of the contact surface to your body profile, stimulate blood circulation, and avoid stressing pressure points, muscular and spinal strains, unnatural and harmful positions. In the lumbar region, the base has twin laths with adjustment rings and stiffer rubber lath holders to customize the bearing capacity according to your body shape, thus producing a pleasant sensation of relaxation, not only for your body, but also for your mind.